About The Hudson St Francis
Birthday Parties, Graduation Parties, Retirement Parties, Micro Weddings & More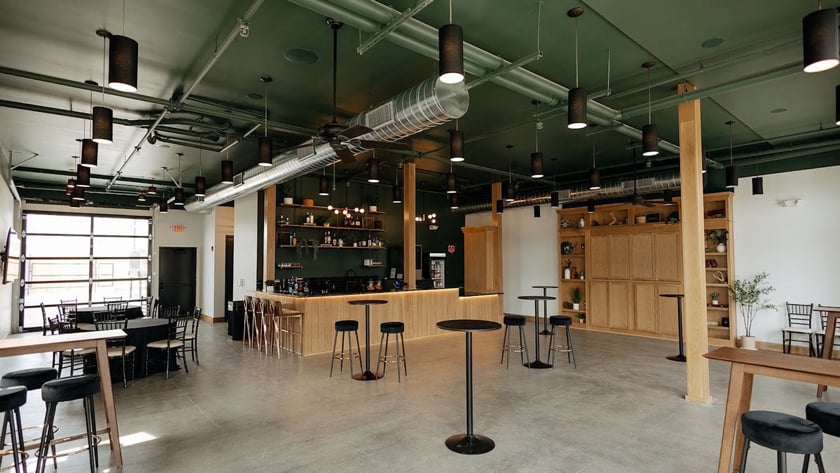 Located just a block away from our Commerce location, The Hudson St. Francis has a mid century modern aesthetic paired with wood designs, greenery and deep green ceilings. This venue is perfect for intimate gatherings such as bridal showers, baby showers, engagement parties, birthday parties, photo shoots, client or employee appreciation parties, pre-parties for Intrust Bank Arena, celebration of life, reunions and more.
Classic Style
Our classic styled venue embraces the "less is more" philosophy. With clean lines and our beautiful white oak built-in bar as the focal point. Our venue can be effortlessly transformed into the space of your dreams for every event. Whether it's an intimate anniversary celebration or a grand birthday bash, The Hudson St. Francis caterers to every occasion.
Attention To Detail
Our classic style paired with the attention to detail will elevate your event, creating an atmosphere you and your guests are sure to enjoy. Our audio visual system is available for indoor and outdoor use, along with multiple smart tvs. We've taken care of the accent lighting in the courtyard as well, to give your gathering an ambiance you will love.
Exceptional Service
The Hudson St. Francis' charm lies not only in its sleek classic style but also in the service provided by our team. Our team is dedicated to creating an unforgettable experience for you and your guests from the time of booking until your event is over.
The Hudson St Francis
Venue Gallery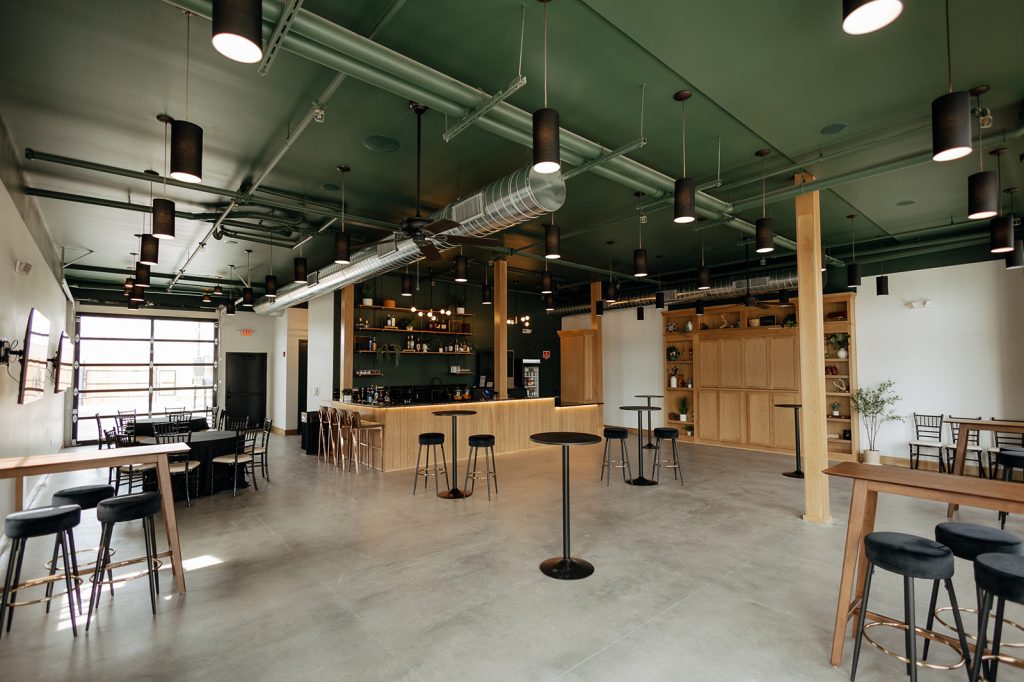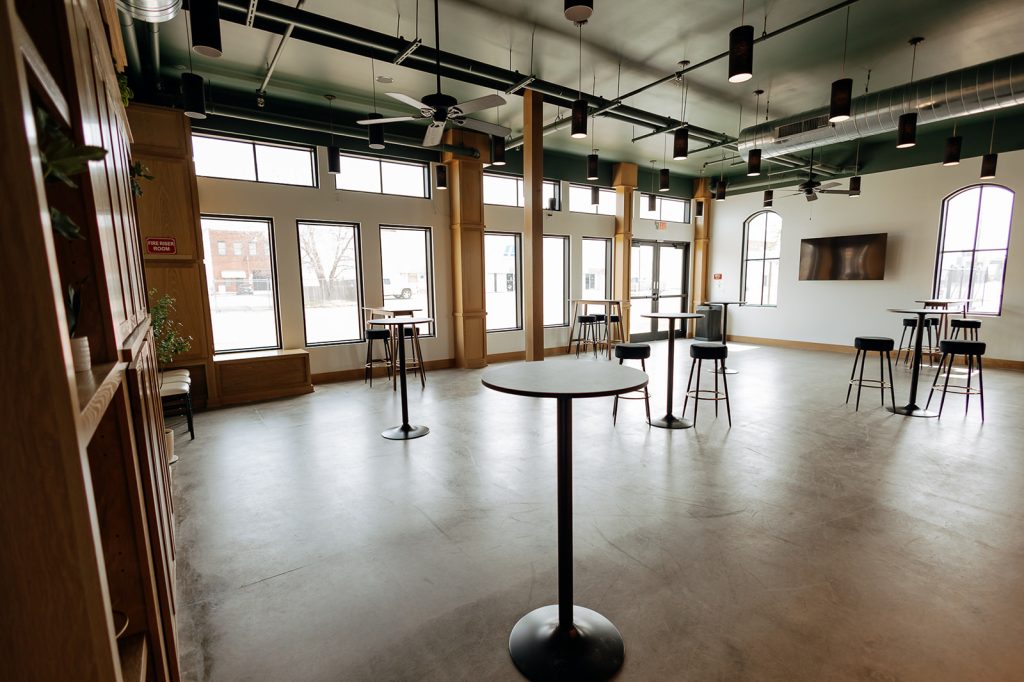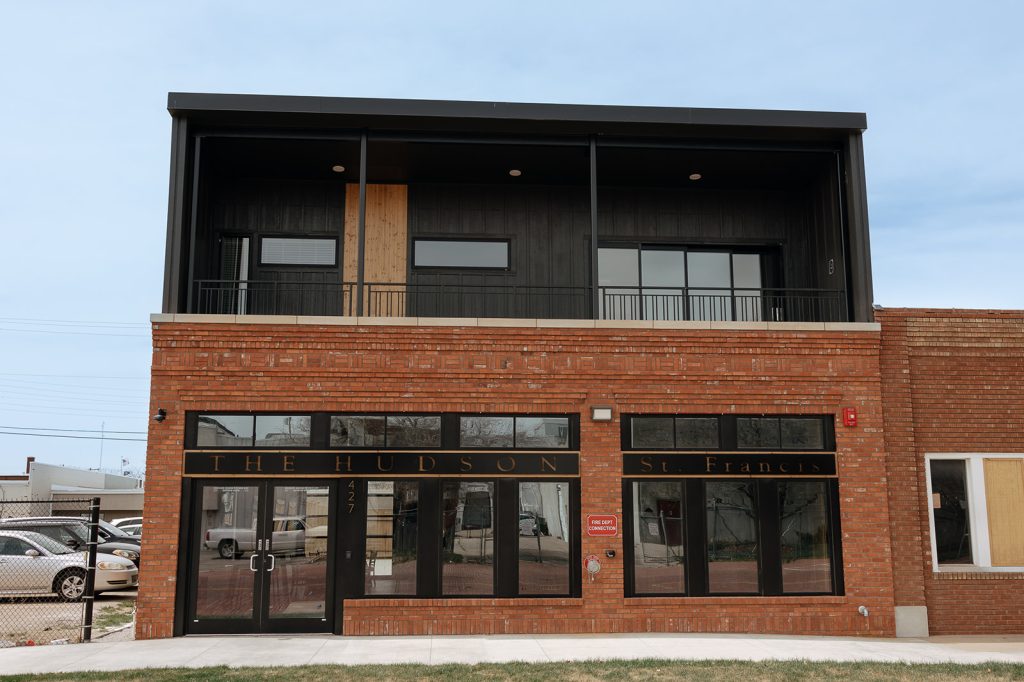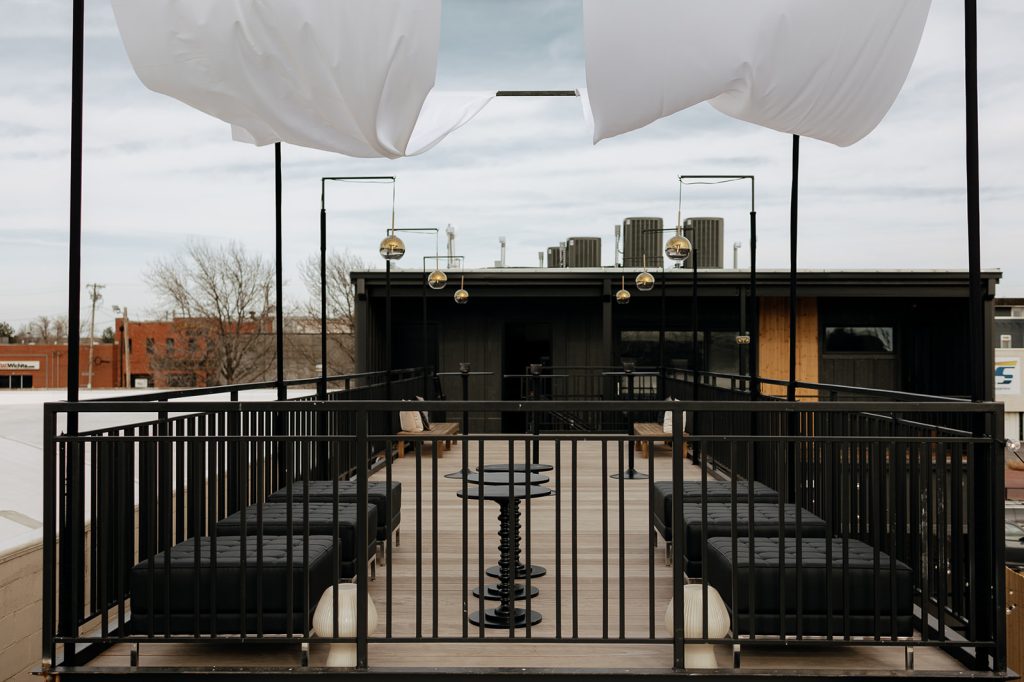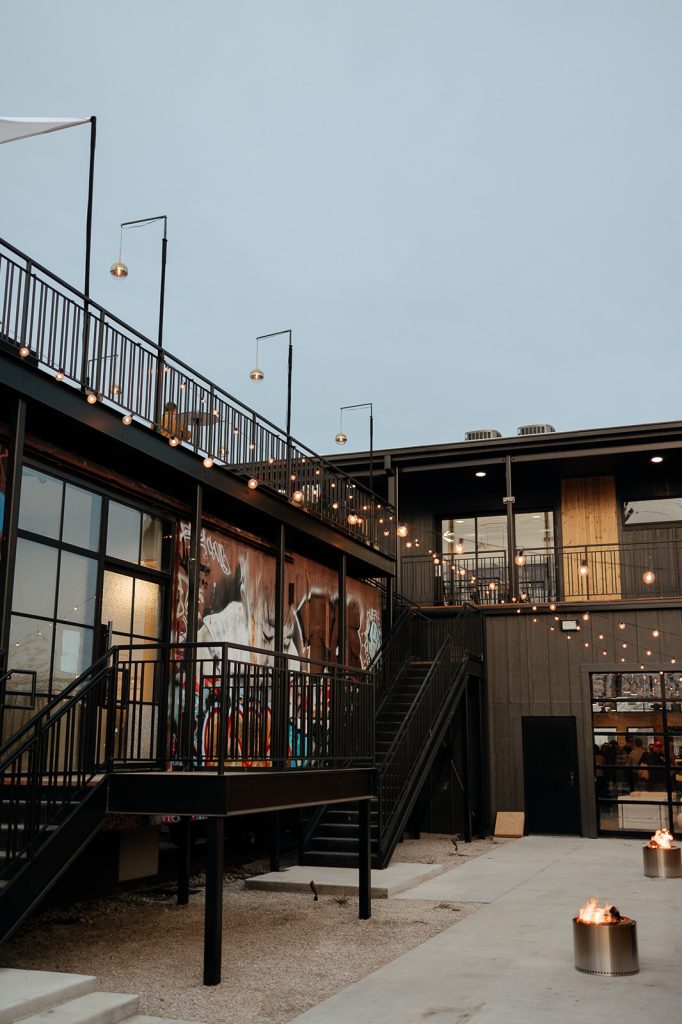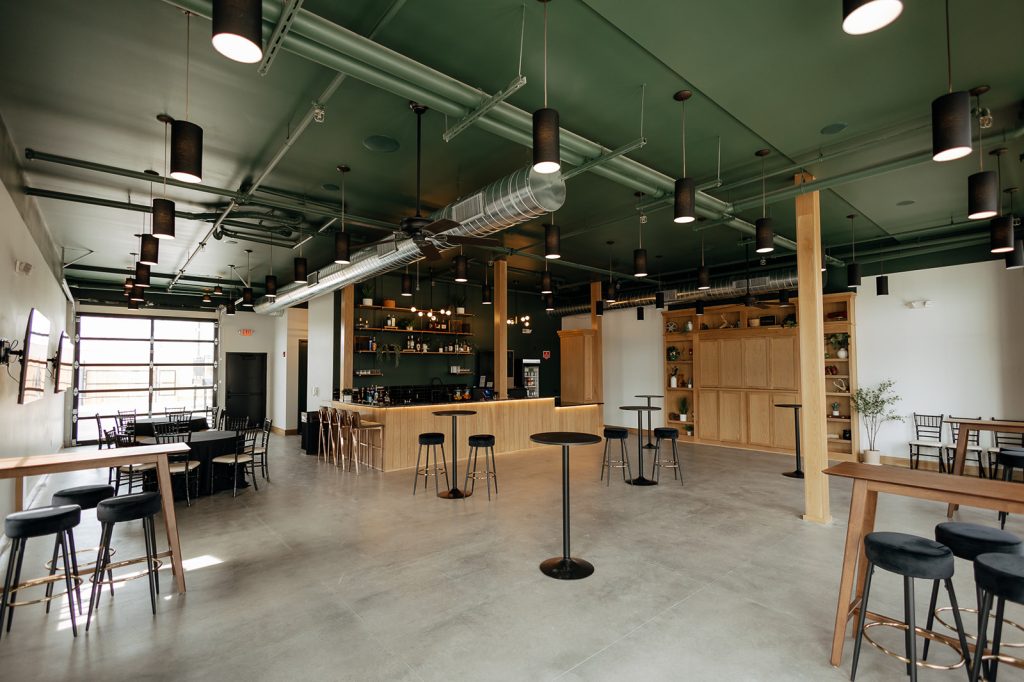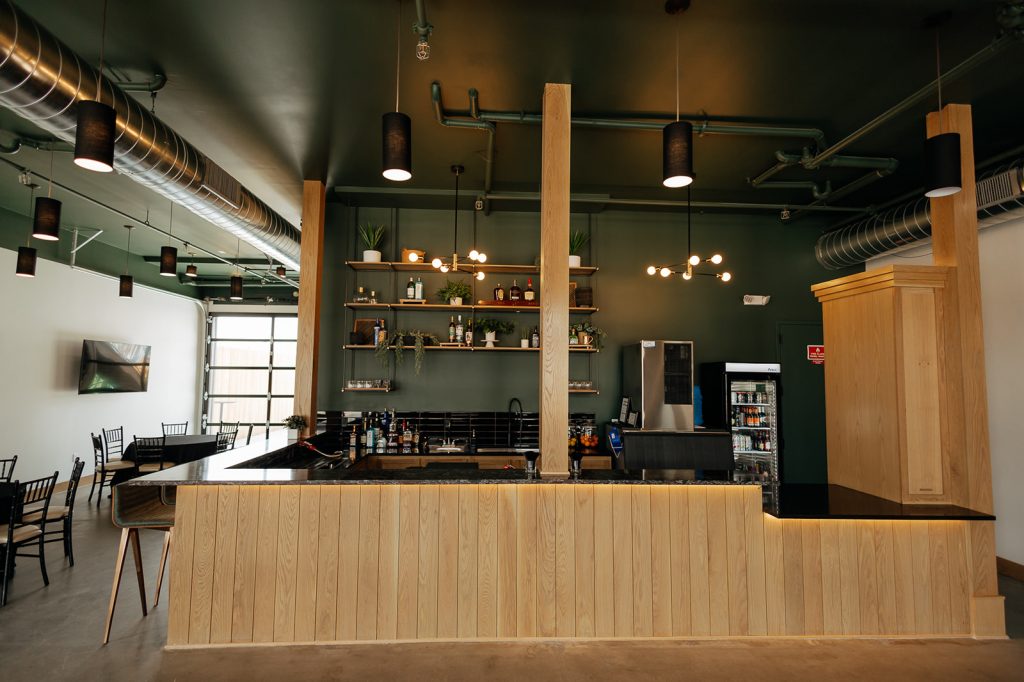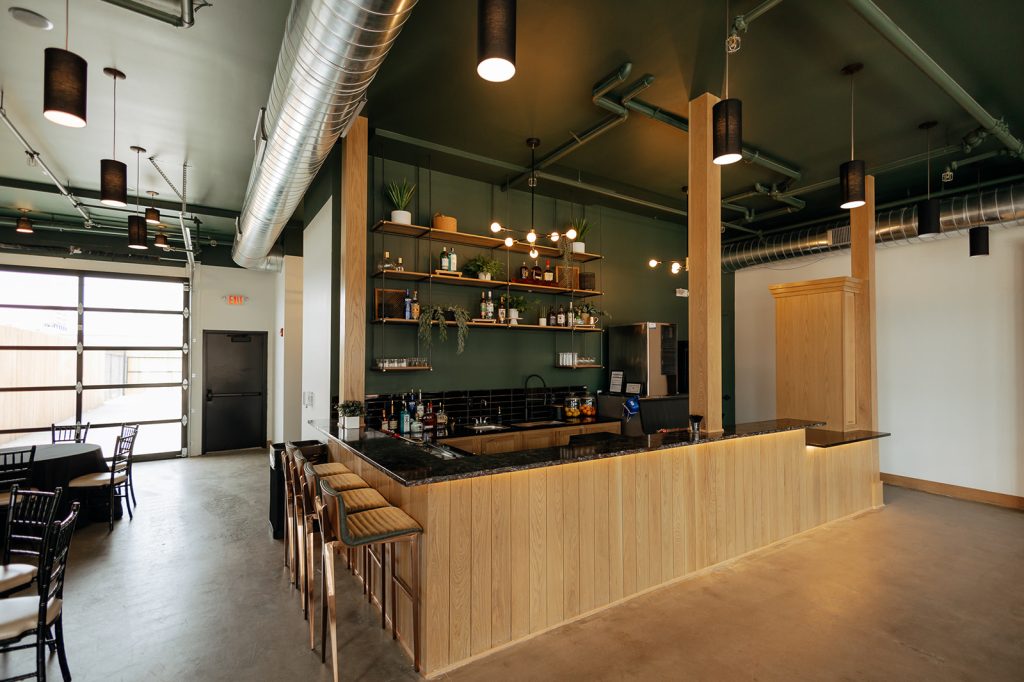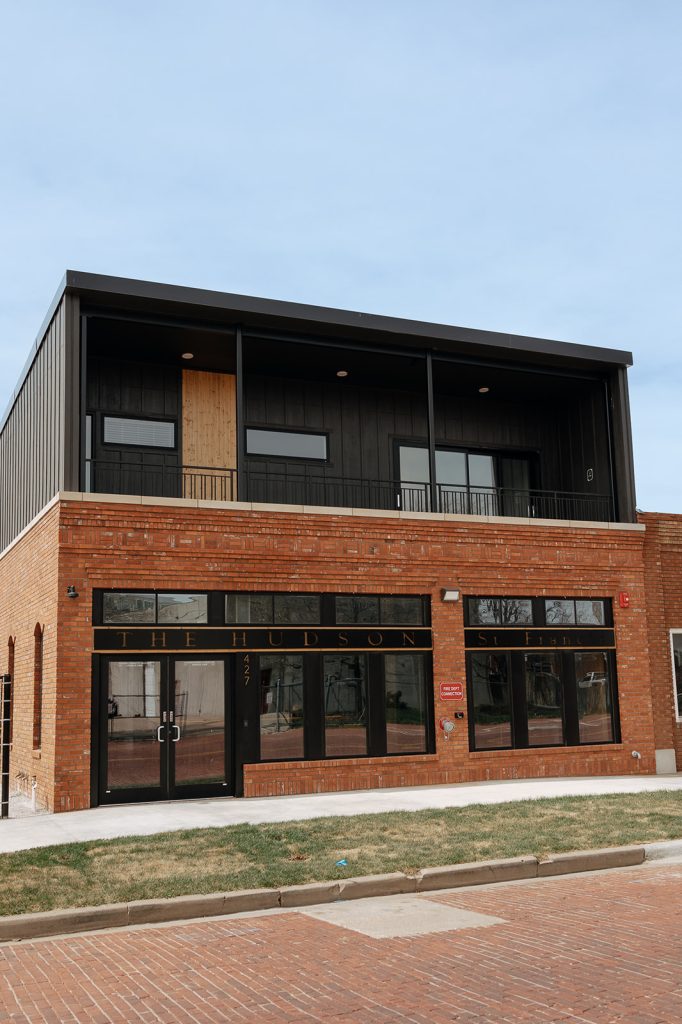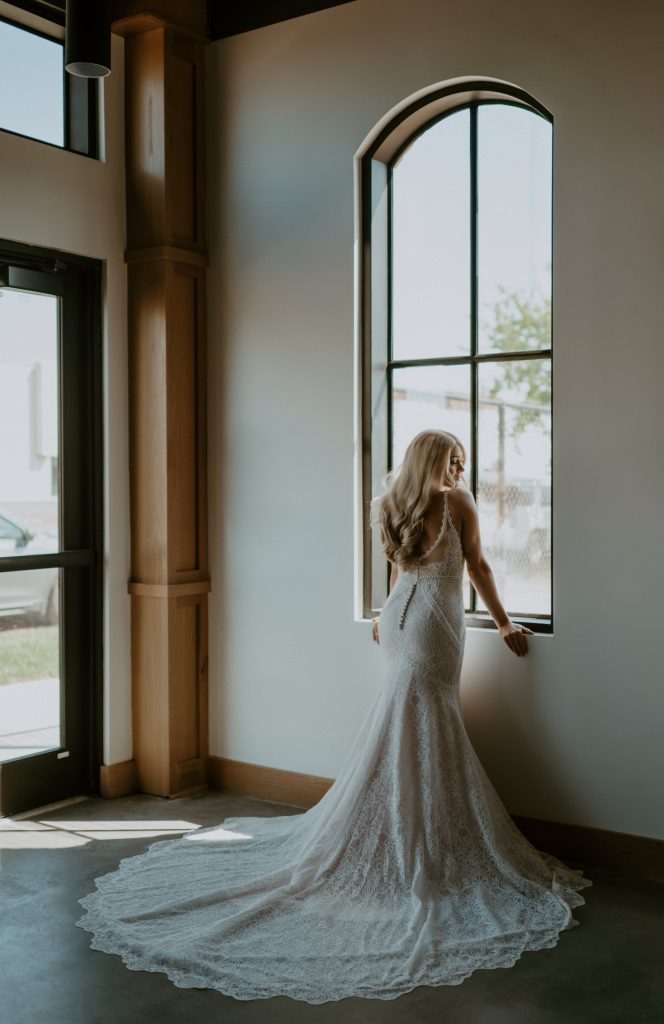 Frequently Asked Questions
What is the capacity?
The overall capacity at The Hudson St. Francis is 120.
If your event is fully seated our capacity is 50-75.
If you are interested in more of a mixer style event we can accommodate up to 150 depending on your layout.
How many hours come in each package?
Our Friday, Saturday, and Sunday packages come with 10 hours. If your event is a wedding and you also book the ceremony package, that makes your total hours 12.
Weekday events are purchased by the hour, with a 4 hour minimum.
What time can my event start and end?
You may rent The Hudson St. Francis between the hours of 10 AM -Midnight.
Business event hours are determined by the event's need. Please reach out if this 10 AM – Midnight time frame does not work for your event.
Can I have my ceremony and reception at The Hudson St Francis?
Yes! We can accommodate small ceremonies and receptions with a maximum of 50-80 guests.
Do you have audio/visual?
Yes, we have 5 smart TVs that can be seen from everywhere in the venue. Each TV can have the same thing on it or different things on each TV. We also have an in-house sound system that can be played both inside and outside as well as one handheld microphone.
Do you allow open catering and bar services?
You're welcome to bring in any caterer you'd like, but all bar services must go through us.
Our Reviews
SEE WHAT OTHERS ARE SAYING
Emily Fike
16. July, 2023.
My wedding at the Hudson was absolutely perfect! they make everything so easy! The Venue is absolutely stunning and the staff amazing! Everything went so smoothly! Ava and Jesse were absolutely incredible and you can tell, they really are passionate about what they do and working with them was a breeze. Thanks to the Hudson my wedding day was absolutely beautiful and one of the best days of my life.
Marie Brummett
16. July, 2023.
This place has an amazing vibe! It's classy, but not too stuffy - reminiscent of The Great Gatsby and that era. The bar area and the other rooms have lots of fun small details. It feels like a venue you would find in Chicago or Nashville. I'd definitely choose this over Abode or other venues I've been to locally. The private parking for the event was an added bonus!
Tanya Malicoat
16. July, 2023.
Jessie was a great coordinator. She was very helpful and willing to work with us on whatever we needed. Venue was fabulous and decorated great. I plan on having our event there again next year.
Megan Griffith
16. July, 2023.
Love this place. Love Jessie and Ava. So many great points to share, we don't know where to start. They made us feel so welcome and allowed our planning team (AKA My mom, her best friend, and the day-of coordinator) to ask a million questions without ever seeming impatient. It has exactly the look we wanted. I personally was worried the brick and concrete would mess with the acoustics like I've seen at other similar venues but everyone heard the toasts and music just fine! Plus my husband loved that we could play some football for our guests while we were off taking pictures during cocktail hour. This place is a dream, it's no wonder we picked it immediately after our first tour! We made the right choice!
Katie Ralph
16. July, 2023.
Cannot say enough good things about The Hudson. It will always hold a very special place in my heart. Hands down, some of the kindest people I have ever worked with. It's not often that you experience people who genuinely care about their clients in the way the girls at The Hudson do. Ava, thank you so much for helping make our day so incredibly special. It wouldn't have been as beautiful as it was without your guidance and support. Y'all helps our wedding dreams come true!
S. Taylor
16. July, 2023.
If you want to work with true professionals in Wichita event planning and have a beautiful, fun, and positive experience, contact The Hudson. The venue is absolutely 2nd to none in Wichita. The individuals you are honored to partner with when you choose this establishment will put others to shame. From the professionals at The Hudson, to the Caterers, Lighting, Bar, Linens and so many others that they coordinate with - the team will make your event so memorable and flawless. They are prompt, efficient, accommodating, organized, experienced, and gracious. We are so happy we had the privilege of working with the team who put our event together. Many thanks to The Hudson team for helping us create the day and evening of dreams.
Connect With Us
@THEHUDSONICT